Blog
Why Fish 419 polarized sunglasses?
by Craig Closs on Apr 19, 2022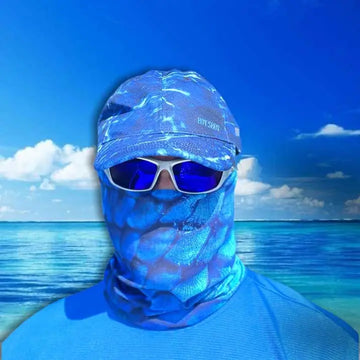 Why should I buy Fish 419 sunglasses when I have "X" brand?  We get asked this question constantly.  The most common brands we are compared with are Costa Del Mar, Oakley, Ray Ban and Maui Jim.  No doubt, they are the top names in the business and have been around for a very long time. 
Each of those big-name brands require you to pay a premium price due to their long standing reputations.  While the names remain the same, and the prices continue to increase, most folks are unaware that they are not the same companies they used to deal with.  While news of these changes has trickled out, most people see the changes in customer service, quality or shipments originating overseas. In fact, almost all of those brands are now owned by optical behemoth Luxottica (https://www.luxottica.com/en/eyewear-brands).  At last count, there are 34+ premium brands that Luxottica now owns.
With that as a background, we set out to create high quality polarized sunglasses that protect your eyes and that the average fisherman could afford.
Fish419 polarized sunglasses were created by fisherman who wanted to protect their eyes and improve their ability to catch fish . Frustrated with the lack of affordable quality polarized lenses, we decided to create our own!
We invested a lot of effort and money into making high quality, affordable lenses. We make them with industry standard materials, and with superior polarization technology that we call "Polarized HD Perfection".  Our lenses give you the protection your eyes need at a price point you can afford.  In fact, people can buy multiple pairs of our glasses for less money than a single pair of other brands.
Our Polarized Perfection sunglasses were initially available in only a handful of color options.  Today, we offer more than 12 styles, with 100+ color options, and we are constantly adding to our catalog based on our customer's feedback. 
For our company, customer service and satisfaction are a top priority.  We offer phone, chat and email support for orders and general customer service.  When you place your order, you will receive a series of notifications about your orders progress: Order Confirmation, Payment Confirmation, Shipping Confirmation with Tracking Numbers, Out for Delivery Confirmation and finally a "Delivered" confirmation.  From start to finish you will have full visibility to your order.  We ship all orders from our headquarters located in sunny Cape Coral, Florida USA. 
Our mantra has been "Dare to Compare" from day one.  Customers that compare our glasses to any of the luxury brands will understand why so many people are making the switch to Fish 419 Polarized HD Perfection sunglasses.
Next time, we will share more about the proprietary lens technology we use in all of our polarized sunglasses. 
Craig Closs
1 comment